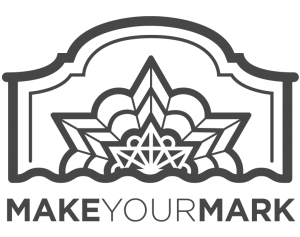 The Investiture is a celebratory tradition that officially marks the start of Dr. Richard A. Carvajal's presidency at Valdosta State. To enhance the symbolism of this Investiture, "Make Your Mark" has been selected as the theme. At Valdosta State, we believe you can be anything, but most importantly you can be you. "Make Your Mark" emphasizes the spirit of diversity and individuality that lives on campus and in our community and represents the ensured success for each member of the Valdosta State family.
Through the Investiture, you will gain a glimpse of a larger picture we are beginning to paint of a lively, thriving South Georgia – one that will continue to be positively impacted by the contributions of Valdosta State University. This is an opportunity in a new era in Valdosta State's history together.
Faculty, students, staff, alumni, and community members are invited to the University Celebration to kick off this new era and establish the goals and aspirations that will define the future of Valdosta State University and the areas in which it serves.
To celebrate, we will release the following:
The new official class ring
We look forward to celebrating the Investiture of Dr. Carvajal with you, as we continue a legacy of academic excellence and paint a vibrant picture of future enhancements for the South Georgia region.
Learn more about the schedule of events for the Investiture on the Itinerary page.